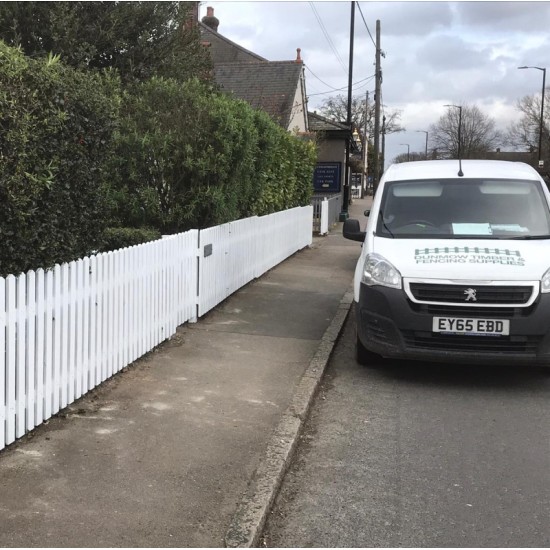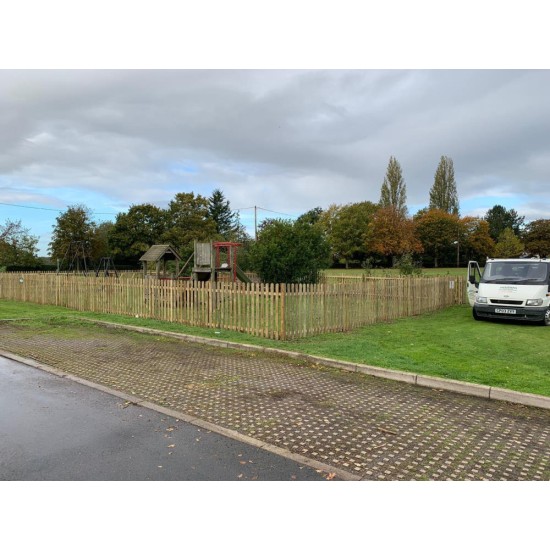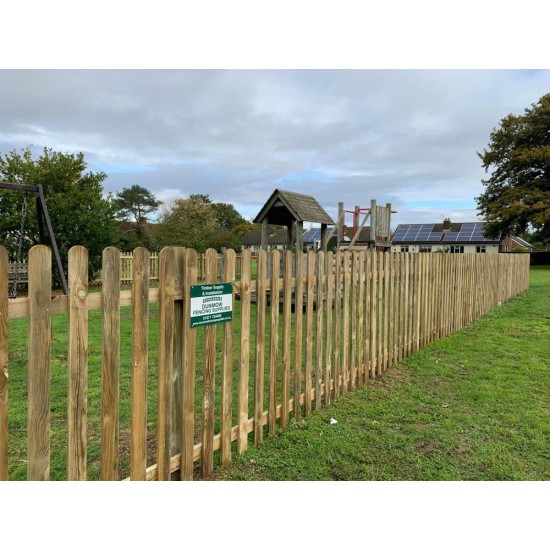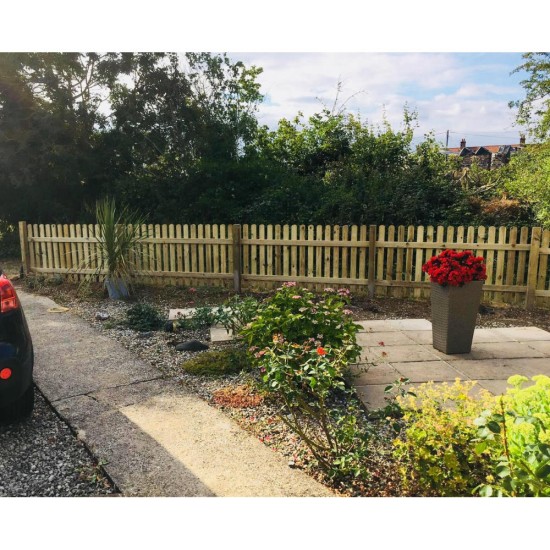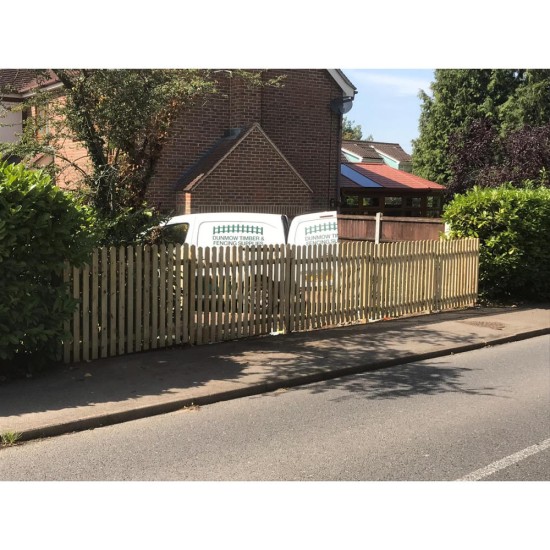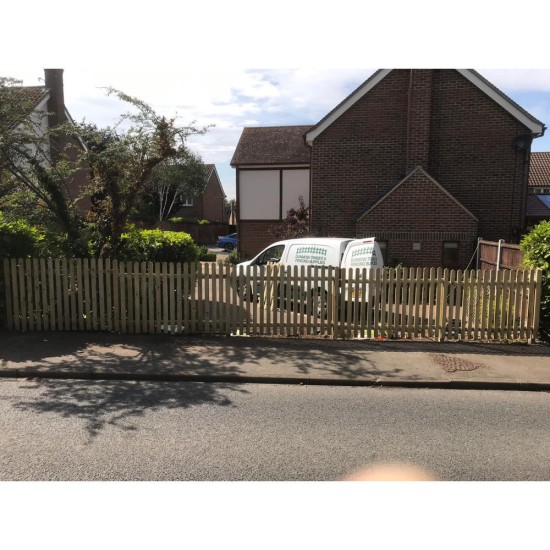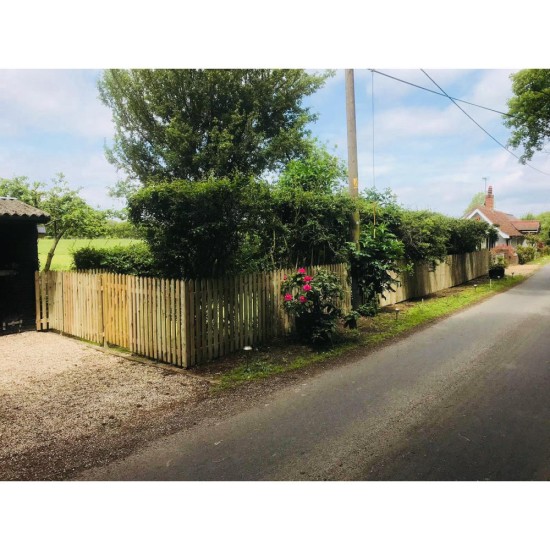 Installation - Picket Fences
The picket or pallisade fence is a traditional fence that provides a border to stop any dogs from escaping or getting into restricted areas. The gaps between the pales allows light through, making the fence ideal for enclosed planted areas. The see-through nature of the fence disguises the border.
Installation is typically done using our in-house made panels. Posts are set behind the panels and pales are nailed over the joins which gives the fence an uninterrupted run of the fence line.
Standard heights of the pales are 900mm(3ft) or 1200mm(4ft) although custom heights can be accomodated.
Stock:

Please contact us for a free quote

SKU:

101993