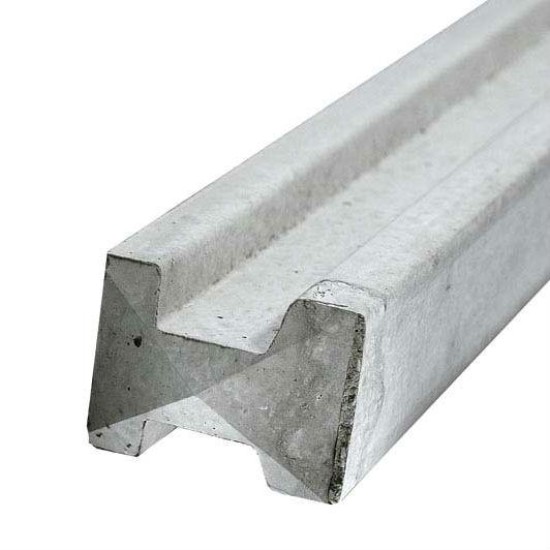 Concrete Inters
All posts and gravel boards are steel reinforced for extra strength and long life. In tests Strongcast Original Posts far exceed British Standard specification for crushing strength and are considerably better than wet-cast products for load, deflection, destruction and compressive strength characteristics. Products have a slightly more textured appearance than wet-cast concrete. A range of surface treatments may be used to colour and co-ordinate with modern garden colour schemes.
With so many advantages over traditional timber, Strongcast Original Slotted Concrete Posts have become the most popular choice for panel fencing. Like all Supreme Posts, they are made from high strength concrete, reinforced for ultimate durability and long life. Easy to install and cost-effective, Strongcast Original Slotted Concrete Posts are completely unaffected by moisture and rot and will give years of extra life to any panel fencing. Strongcast Original Slotted Posts are available in five sizes.
Available in 8', 9' and 10' lengths.
Dimensions 94mm x 109mm.
Stock:

In Stock

SKU:

100355