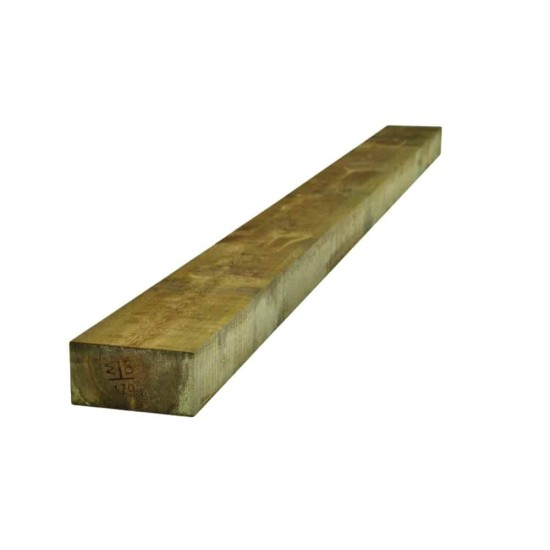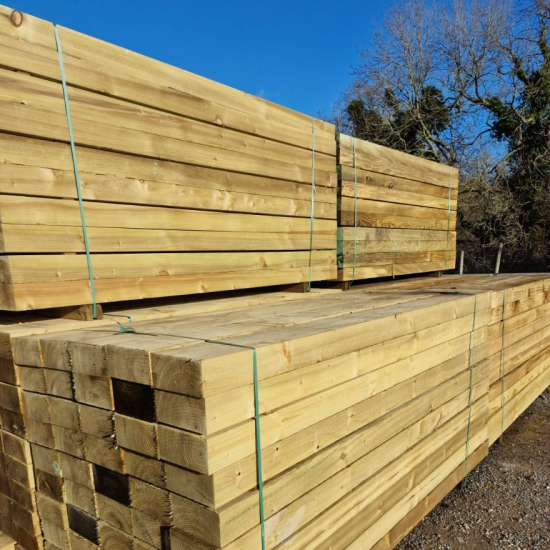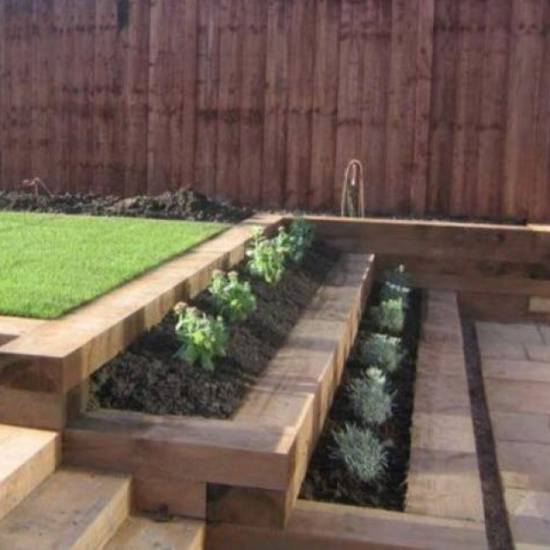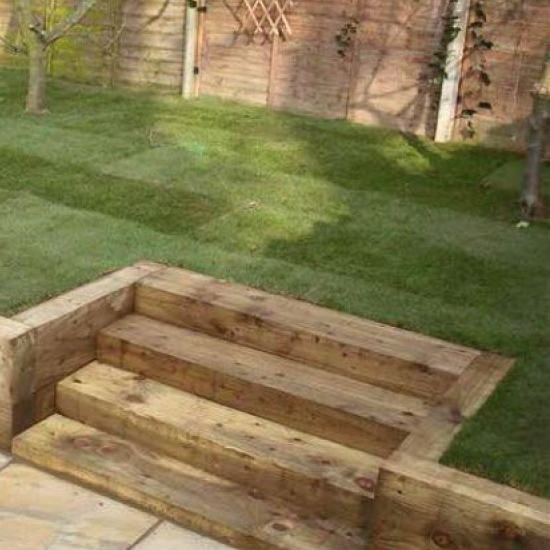 Garden Sleepers, 2.4m 100x200mm
Dimensions: 2.4m x 200mm x 100mm (8ft x 8in x 4in).  
Our garden sleepers are made of high-quality, durable wood that will withstand the elements and last for years to come. With their natural look, they blend seamlessly into any outdoor space, creating a beautiful and functional area for you to relax and enjoy.
Durable and long-lasting: Our treated softwood sleepers are resistant to rot, decay, and insect damage.
Versatile and functional: The possibilities are endless with Garden Sleepers. Garden Sleepers can be used for a wide range of landscaping projects. They are perfect for edging garden beds, creating raised planters, building retaining walls, building steps, seating, raised decks and much more. The sleepers can be laid flat or on edge. For a more decorative effect, they can be installed vertically (on end) to create a castellated border or at a 45 degree angle to get a pointed border.
Easy to install: There's no need for concrete or complicated construction with Garden Sleepers. They can be easily cut to size, stacked and screwed to create the desired design. We recommend our InDex hex head screws for the job.
Natural look: With a natural wood finish, Garden Sleepers blend seamlessly into any outdoor space. They add a rustic and natural feel to your garden and can be left to weather over time or be painted or stained to match the colour scheme of your space.
Cost-effective: Compared to other landscaping materials, Garden Sleepers are an affordable option that can help you create a beautiful outdoor area without breaking the bank. 
Enhance your outdoor space with our Garden Sleepers today!
Stock:

In Stock

SKU:

100564